Elemento obrigatório, constituído de uma seqüência de frases concisas e objetivas e não de uma simples enumeração de tópicos, não ultrapassando 500 palavras, seguido, logo abaixo, das palavras representativas do conteúdo do trabalho, isto é, palavras-chave e/ou descritores, conforme a NBR 6028.
Português
Edit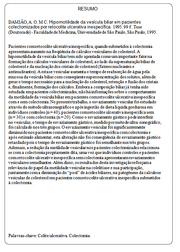 Sugere-se ressaltar os objetivos, métodos empregados, resultados e conclusões.
O resumo deve ser redigido em parágrafo único e conter no máximo 500 palavras, seguido das palavras representativas do conteúdo do trabalho (palavras-chave ou descritores). Deve ser precedido da referência do documento e elaborado de acordo com a NBR 6028.
Língua Estrangeira
Edit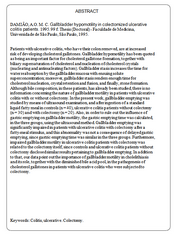 Elaborado com as mesmas características do resumo em língua portuguesa. É recomendada a redação em inglês (Abstract) para fins de divulgação. Em casos excepcionais, é redigido em outro idioma.
Ad blocker interference detected!
Wikia is a free-to-use site that makes money from advertising. We have a modified experience for viewers using ad blockers

Wikia is not accessible if you've made further modifications. Remove the custom ad blocker rule(s) and the page will load as expected.