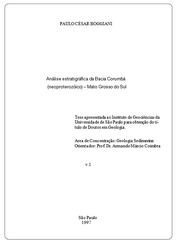 Elemento obrigatório, que contém os elementos essenciais à identificação do trabalho. A folha de rosto deve conter:
nome completo do autor;
título e subtítulo (se houver);
natureza do trabalho (dissertação ou tese);
nome da instituição a que é submetido o trabalho;
grau pretendido (mestre ou doutor);
área de concentração;
nome do orientador e co-orientador (se houver);
local (cidade);
ano de depósito (da entrega);
número de volumes (se houver mais de um).
Para favorecer a correta identificação de autoria do trabalho, recomenda-se não usar o nome da Universidade e/ou Unidade Universitária encabeçando a folha de rosto.
Nota: O Código de Catalogação Anglo-Americano (1985) estabelece como responsabilidade de autoria a pessoa ou entidade citada em primeiro lugar.
Verso da Folha de Rosto
Edit
No verso da folha de rosto devem constar:
ficha catalográfica: conjunto de elementos de descrição técnica do documento de acordo com o Código de Catalogação Anglo-Americano, a ser elaborada pelo Serviço de Biblioteca da Unidade.
Os descritores ou palavras-chave (termos representativos do trabalho) devem ser definidos pelo autor, em conjunto com o bibliotecário.
autorização para reprodução: declaração textual de concordância ou não da reprodução do trabalho.
Ad blocker interference detected!
Wikia is a free-to-use site that makes money from advertising. We have a modified experience for viewers using ad blockers

Wikia is not accessible if you've made further modifications. Remove the custom ad blocker rule(s) and the page will load as expected.